Fall for Idaho
When the weather begins to cool, the foliage turns vibrant shades of gold and orange, the bugs are at bay, and the trails are less populated, fall is upon Idaho. The changing of seasons never deters Idaho explorers, so grab a jacket, like-minded adventurers and enjoy a change of pace. Experience new adventures every step of the way.
Adventure Awaits
There are wish lists, to-do lists, and bucket lists. And now, you can start your "take it all in" list. Begin planning with these fall trip ideas.
IDAHO FALL EXPERIENCES BY ROAD, FOOT, AND WATER
It's not about where you're going or where you've been. It's how you get there and who goes along for the ride. Here are Idaho fall experiences by road, foot, and water that you won't want to pass up. From hiking to biking and vineyard tours to historical sites, there's an experience for everyone to enjoy this fall.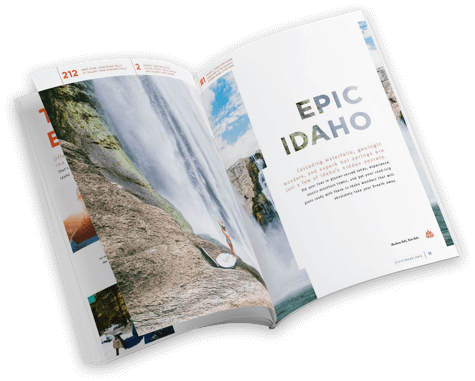 Download the Official Idaho Travel Guide and the Idaho Roadsider for more Idaho adventure inspiration
Download Now
A LONG WEEKEND IN SUN VALLEY AND STANLEY
A three-day road trip to Sun Valley and Stanley is the perfect autumn getaway. Channel your inner weekend warrior, pack your bags, and get ready for a jam-packed long weekend.